The Steps to Becoming a Superhero
Here you have in your hands a magnificent Program that will hand your kids very powerful skills they will use for life and give them advantages to live to their potential, and along the way YOU as an educator will too! 
Kids that grow up knowing how to:
affirm themselves,
shift their thoughts to positive even in front of challenges

visualize themselves achieving their dreams no matter their current conditions
balance their emotions and be mindful
Will be ahead in life and with the ability to co-create their future!
This is what modern education should include in every curriculum in schools!
What You Get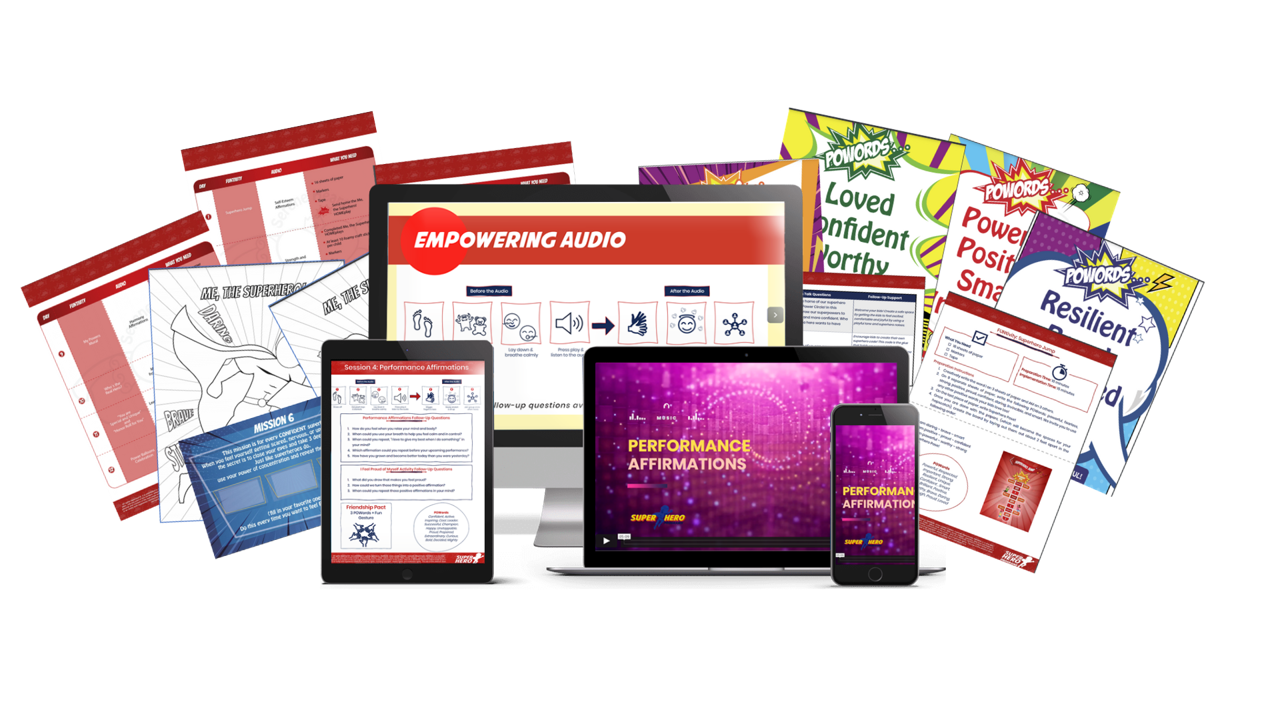 Engaging, guided conversations
Guided meditation audios
Introspective journal for kids
Collaborative group games & crafts
POWords posters
Ready-to-go lesson plans
PLUS much more!!
** Everything is available in printable & digital formats**